THE NEW KF520 WINDOW FROM INTERNORM
SAFETY, AESTHETICS AND BRIGHTNESS
KF520 is a truly unique window on the market, able to offer itself as a really strong element of architectural projects. Its technical solutions allow for particularly refined aesthetics, more room brightness, and security in RC2 and RC3 classes.
The first feature of the KF520 is its minimalist design, consisting of a highly straightforward frame with a shallow exposed thickness.
The sash frame is not noticeable from the outside due to its all-glass aesthetics, so from the outside KF520 is not distinguishable from fixed glass, despite being an opening window.
Due to the very thin frame, it allows more light in than other windows, which has great benefits for health and well-being, especially in the winter months.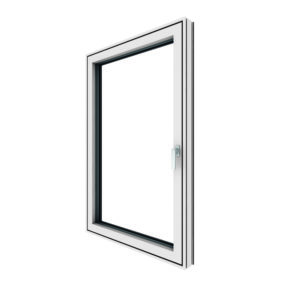 In addition, the brightness of the room is enhanced by the standard ECLAZ® glass, a high-quality glass that offers the following advantages:
more aesthetics, thanks to low external reflection;
more light, up to 10% more daylight;
better colour rendering compared to another triple glazing;
more visual comfort, due to maximum transparency even with triple insulating glass as standard;
more ambient comfort, due to living spaces made even brighter and more comfortable by the sun's natural energy;
more energy efficiency, because it insulates the interior excellently and thus reduces heating costs, increasing energy efficiency in the building and enabling an 11 per cent reduction in CO2 emissions.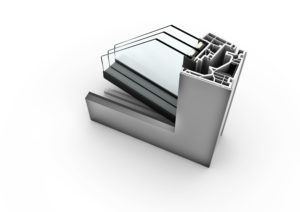 Another fine detail is the feel of the glass flush with the frame, given by the extremely shallow depth of the window frame when the casement is closed. KF520 is also a security window thanks to Internorm's exclusive I-tec SECURE technology, which has awarded it the RC2 and RC3 security classes. The advantages of this technology are even when the window is open, the absence of visible metal parts on both the sash and frame prevents the risk of scratches or injuries and facilitates cleaning. Thanks also to the Fix-O-Round technology of bonding glass to the frame exclusive to Internorm and present on all models, KF520 is a top choice in the market in terms of security.
Insulation values are also at the top of the market. With appropriate glazing, a Uw coefficient of 0.70 and sound reduction of up to 46 dB can be achieved.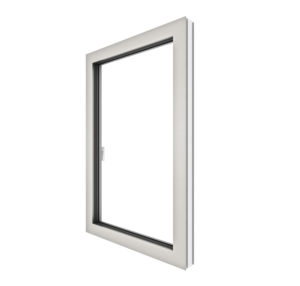 With KF520, by resorting to appropriate glazing, Uw = 0.63 W/ (m2K) can be achieved, which testifies to how much the combination of the features described so far, the 3 standard gaskets, and the profile and chamber design combine to provide the window with top-notch insulating properties.
Contributing to the outstanding aesthetic effect of KF520 are the exterior finishes, all of which are available for Internorm's aluminium shell, as well as some particularly modern innovations such as stainless steel and a rich grey scale.
REQUEST INFORMATION